A warm welcome to our Hotspur Thrive page
This page will be updated weekly with ways you can stay connected and embrace the Thrive Approach at home. If you try out any of our activities please share them with us. All the grown ups in school love to see what you are doing at home, please post on the school Facebook page, Twitter or email:
admin@hotspur.newcastle.sch.uk
https://www.facebook.com/hotspurprimary/
Time to Breathe with Mrs Pearson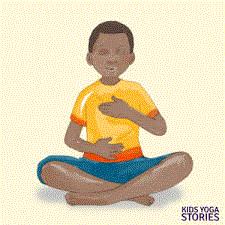 A very important element of the Thrive Approach is using the breath to regulate and calm both brain and body. Here are some ideas for different breathing techniques that both adults and children may find useful in times of dysregulation.
Bunny breaths are great to help you focus and calm. I find bunny breaths really helpful if there have been tears that are ready to stop but keep coming back. Bunny ears are optional!
Lion breaths are a favourite with the children at Hotspur. Lion's Breath not only stretches the muscles in your face, but it also relieves tension and tightness while improving circulation. It's an energetic and awakening breath that will also help to ease the mind and often creates giggling afterwards. We sometimes call it the 'cheery lion' as it really helps to cheer you up.
Bumblebee breath is great for when you are feeling cross and maybe like there is a volcano inside your tummy, you might be hot and perhaps your heart is racing as fast as lightening. Give this breath a go!
Top fact: It involves an extended exhale which is especially effective at calming the parasympathetic nervous system. Just what you need if you are feeling angry or frustrated.
Rainbow breath is another brilliant breath to help you feel calm. We use this one often in school. Have a go at following along with the video.
Playmobil
In this fun video short ROBert explains Coronavirus. This may be useful for parents and carers who would like guidance on how to talk about the virus in a child friendly way. You may even be inspired to make your own lego or playmobil video after watching it - this can be a great way of expressing any fears, worries or anger at how everyday life has changed.
The Stay Home Superheroes
A useful therapeutic story to share with children to explore school closures and staying inside.
A few little reminders for our Parents and Carers
A free 'Stay Calm' pack is available to download from Relax Kids.
How mindfulness can help support children and families.