Year 6 Closure Resources
During the time that the school is closed we will be using this page to offer ideas for home learning and other ways of keeping in touch with school staff.
Monday 13th July 2020
Hello Year 6 and Hotspur family,
It was wonderful to see so many of you and your families at our reports day last week. We hope the weather will be as pleasant this Thursday, as we will be holding our Leavers' Day. It is hard to believe that this is our last week together, but we are looking forward to our celebrations - including the grand premiere of your film and a picnic on the field. It will be a chance for our year group to reunite before the summer holidays begin.
Details of the day were included with your report and can also be found here, where adults can complete the registration link. You will also be able to take home your hoodies and yearbooks.
We are looking forward to having an unforgettable last week together and making more lasting memories.
Stay safe,
Mrs Cowen and Mr Luke
Year 6 Gallery
Every week, we'll post examples of your amazing at-home work here. So far, we have rainbow displays, poems, your own interpretations of masterpieces and more.
Keep them coming!
First, take a look at some of the amazing optical illusions you've been creating.
Story Time - The Saga Of Erik The Viking by Terry Jones, Illustrated by Michael Foreman
During our last project - Vikings: Vicious or Victorious? - Year 6 were reading about the wonderful, if somewhat disaster-riddled, adventures of Erik and his companions.
Here, Mrs Cowen will read the whole adventure so we can discover whether Erik achieves his goal and becomes the first to find the land where the sun goes at night.
As a fun challenge for herself, she made a trailer using iMovie, which you can also watch. If you have iMovie on one of your devices, why not try and make your own trailer for a different book? On a Microsoft Windows device, you can edit a video using the Photos app or Windows Movie Maker.
Chapter 1 - Erik and the Storm
In Chapter 1, we learn that Erik has a sword called Blueblade. Why do you think Vikings might have named their swords?
Visit the National Museum of Denmark to learn more about Viking swords and other weaponry.
As Erik and his men try to outrow the storm, the look-out cries, "Rocks to port!", then "Rocks to starboard!" Use the picture to work out what the look-out was telling them.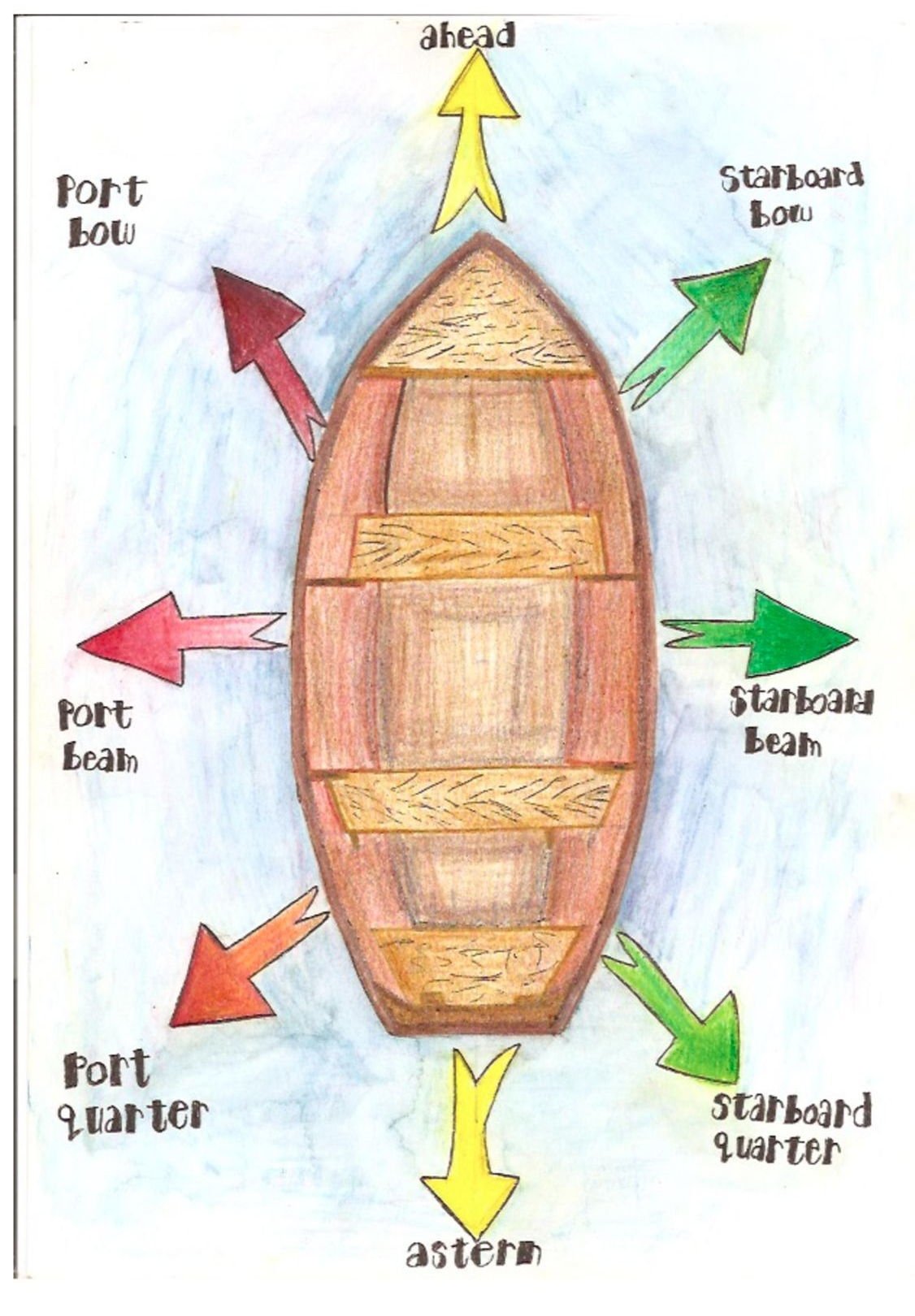 The sea is described as "boiling". What do you think the author meant?
Chapter 2 - Erik and the Enchantress of the Fjord
Chapter 3 - Erik and the Sea Dragon
Thrive
Engaging and fun tasks for all the family. A full selection is available on our School Closure page. Here is the current daily plan for 7 - 11 year olds.
Our Thrive task last week was to create a hybrid Deadly 60 creature. Thanks to everyone for their quite frankly terrifying creatures.
Let's Get Quizzy
We're sharing quizzes on Kahoot for you to try. They're a fun way of learning new facts and checking what you already know.
Download the app or go to kahoot.it, then enter the pin number.
Year 5/6 spellings beginning with A: 06620079
The Rise and Fall of the Incas: 05924339
Year 6 Words of the Week: 04942381
Year 6 Cookalong
The Year 6 teachers are going to spend some time together by cooking from our own kitchens - and we'd like you to join in. Mr Luke chose the first recipe - a stir fry. Mrs Cowen's choice was a sweet (but healthy-ish) one - banana pancakes.
The great thing about both of these recipes is that they are easily adapted depending on which ingredients you have in the house and what your own tastes are. Don't like bananas? Use another fruit. Don't have any onions? Throw a different vegetable in instead. The main thing is to make something tasty which everyone at home can enjoy and to have fun doing it.
Here are two basic recipes to get you started:
Vegetarian: https://www.bbcgoodfood.com/recipes/easy-banana-pancakes
Vegan: https://realfood.tesco.com/recipes/vegan-banana-pancakes.html
Remember to wash your hands first and get an adult to help when using hot pans and dishes.
Other ideas
Here, you will find all of the suggested activities and ideas from previous weeks.